2012

2012 will go down in Château lore as the vintage where we had to fight on all fronts. Firstly, the vines demanded constant care and attention to ensure that the grapes harvested were of optimal quality. Next, we had to work hard in the winery to capture accurately the essence of each plot of vines. Looking back now, a few months later, we are immensely proud of the results: a wine with abundant fruit, flair and a remarkable freshness, encapsulating the nobility of Château Pichon-Longueville's prestigious terroir.
The robe is a deep, intense red with darker tinges. The aromas are fresh, refined and delicate, with prominent red fruit (blackcurrant) alongside vivid dark berry notes (blackberry). On the palate the tannins are at once smooth and concentrated, crisp and distinguished. The 2012 boasts a rich tannic substance, marked by the subtle intensity of the Cabernet Sauvignon, particularly well-represented in this vintage.
91-94 WINE SPECTATOR (James Molesworth) 05/04/2013
"Features a bright, lively, leafy edge, with cassis bush and tobacco framing the slightly tangy core of red currant and black cherry, showing a solid note of iron. Cuts a distinctive profile, displaying sappy intensity through the finish."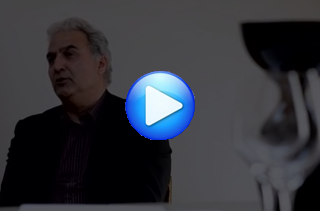 ---

2011

The elaboration of the 2011 vintage remained true to our plot selection policy, focusing on the historic terroir of the estate and its best plots planted mainly with low-yield old vines.
The great Cabernet Sauvignons that form the backbone of Château Pichon-Longueville expressed themselves to the full.
The colour is intense, deep and lively. The scents are fresh and complex, fine and delicate, with plenty of black-fruit character (blackberries). On the palate, tannic power predominates against a backdrop of concentrated, precise, dense tannins. The finish is classical and long, nicely sculpted and full. This wine of great tannic substance makes its mark thanks to its power and the breeding of the great Cabernet-Sauvignons.
92-95 WINE SPECTATOR (James Molesworth)
45 Top-scoring 2011 Red Bordeaux
"This has muscle, but is fleshy and almost creamy along the edges, with a very dense core of plum, blackberry and cassis waiting in reserve. A sleek iron edge cruises in on the finish and adds some serious length."
93-95 WINE JOURNAL - eRobertParker.com (Neal Martin)
"…It sports a ripe, more extrovert nose than some of its neighbours, with lush blackberry, boysenberry, a touch of cherry liqueur and underneath, typical Pauillac traits of graphite and tobacco. Leaving the glass for five minutes it unwinds nicely and shows great purity. The palate is medium-bodied with firm tannins on the entry, good grip and weight, a 2011 with real substance and chutzpah. The more I leave this in my glass, the more I like it. Very harmonious with layers of ripe blackberry and a touch of white pepper, the finish forgetting it is 2011 and not 2009. This is an outstanding Pichon Baron for the vintage."