The spirit of place … our aim is to make wines that are the individual, harmonious and perfectly-balanced expression of our great terroirs.
Always better … ours is an obsession, always seeking to make improvements, to do things bigger and better.
Heirs to the past, creators of the future … we never forget our privilege and our responsibilities as the guardians of outstanding vineyards. Our duty is to produce great wines for today and decades to come, then to pass on the vineyards in the best possible condition to future generations.
Christian Seely
Managing Director AXA Millésimes
---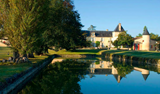 CHÂTEAU SUDUIRAUT
SAUTERNES
Château Suduiraut is today universally known as one of the best Sauternes wines, thanks to an extreme commitment to quality. This is a truly great wine with remarkable longevity, both harmonious and powerful, which blends floral, fruity, candied grape and toasty aromas.

www.suduiraut.com

www.suduiraut.tagdevin.com
---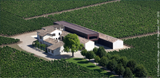 CHÂTEAU PETIT-VILLAGE
POMEROL
Château Petit-Village is situated high on the magnificent Pomerol plateau, at the heart of the appellation, with a terroir consisting of wonderful gravel and clay soils. A perfect location for the production of great wines which are faithful to this exceptional terroir.

www.petit-village.com
---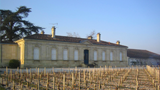 CHÂTEAU PIBRAN
PAUILLAC
Château Pibran estate benefits from a prestigious, 17-hectare terroir on one of Pauillac's most beautiful hilltops. The wines benefit from exceptional support, with the vinification process and technical monitoring both carried out by the Château Pichon-Longueville team.
---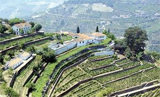 QUINTA DO NOVAL
PORTUGAL
DOURO
Quinta do Noval is one of the major historic Port houses, renowned for its great Vintage Ports but also for its fine old Tawnies and its complete range of classic Port wines. The magnificent vineyard of Quinta do Noval is at the heart of everything we do.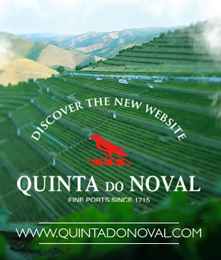 www.quintadonoval.com

www.novalblack.com

www.novalblack.tagdevin.com

Facebook Noval Lovers
---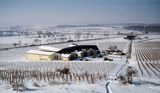 DISZNOKO
TOKAJ
HUNGARY
Disznókő, classified First Growth since 1732, has been one of the pioneers in the renaissance of the great historic wines of Tokaj. Disznókő wines are characterized by a very pure fruit and a perfect balance between freshness and the concentration of Botrytis.

www.disznoko.hu

www.disznoko.tagdevin.com
---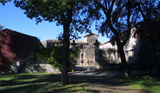 MAS BELLES EAUX
LANGUEDOC
AXA Millésimes' most recent acquisition (in 2002), Mas Belles Eaux is a 100-hectare estate (including 75 hectares of vines) situated in southern France at the heart of the Coteaux du Languedoc appellation.

www.mas-belleseaux.com

www.mas-belles-eaux.tagdevin.com
---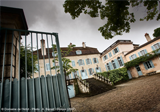 DOMAINE DE L'ARLOT
BOURGOGNE
Domaine de l'Arlot (covering an area of 14 hectares) is mostly located in Nuits Saint Georges with two 1ers Crus Monopoles, Clos de l'Arlot and Clos des Forêts Saint Georges. Domaine de l'Arlot is also known for its small production of white, a rarity in Nuits Saint Georges, and possesses as well Grand Cru vineyards in Romanée-Saint-Vivant.

www.arlot.com